Trinity's United Methodist Men meets the first Sunday of each month. After a delightful 7:30 am breakfast, there is a short program. All men are invited to participate in UMM. They invite and initiate spiritual growth opportunities for all men of the church. The focus is not inward, concentrating only on those who attend, but outward to all men, assisting them to engage the process of spiritual growth. Contact Ray Love for more information.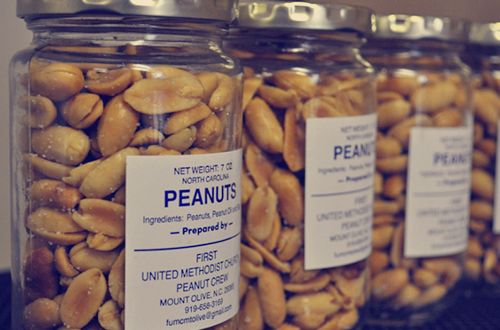 Our Trinity UMM prepares and sells peanuts, to the delight of all who know about them! Gere Pelletier is in charge of the peanut program. Contact the church office for information. Peanuts currently sell for $3.00 a jar, but often sell out during the holidays. So place your order well in advance!
Sunday Morning Breakfast!
UMM has also been collecting and assembling Christmas in July Shoeboxes for boys in Armenia.